Battery Test and Replacement near Fort Lee, NJ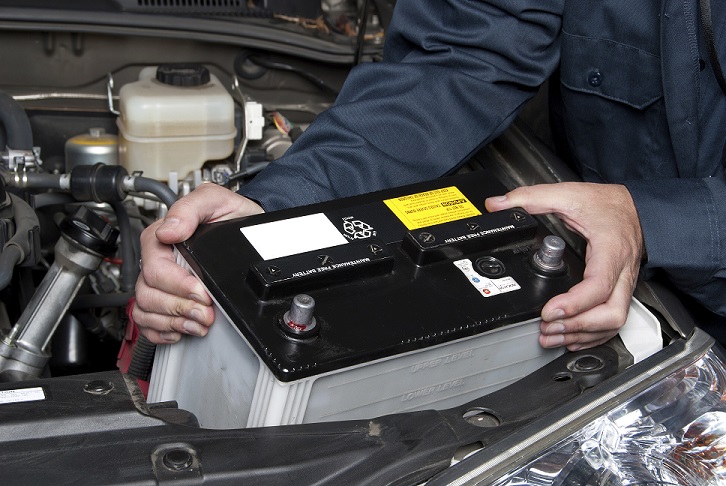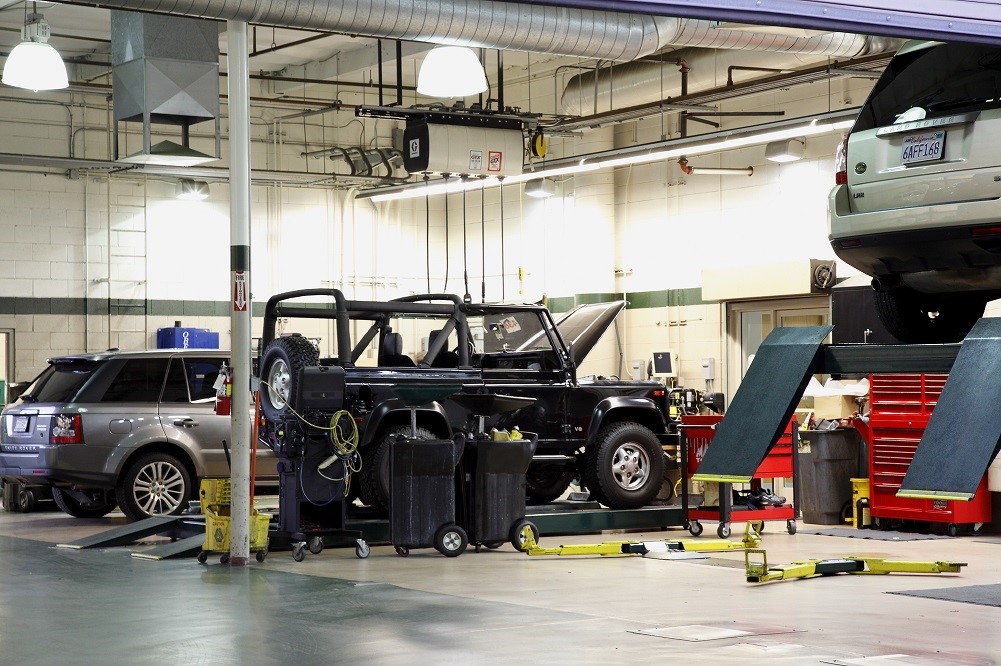 Commonly overlooked by many drivers, battery tests and replacements are crucial upkeep that should be tended to on a regular basis. That is why we at Chrysler Dodge Jeep Ram of Englewood Cliffs are here to remind you to stop by for this simple service! This way, you can make it to the office on time every morning without having to call a friend for a jump start. If you know that you are long overdue, swing by our location today and we will get you back on the road in no time at all.
How Often Should I Check My Battery?
Without a healthy battery operating beneath your hood, your powertrain wouldn't be able to source the necessary spark to get your day started off on the right foot. This essential component of your vehicle delivers a flicker every time you turn your key to ignite the engine. That is why our team of experts stress that it is important to pay us a visit on a regular basis so we can take a peek to see if it is maintaining an optimal charge. There are a couple of factors that contribute to its degradation, and some of them can certainly be avoided. For example, if you are constantly taking short trips throughout the day, then you are relying on your battery too heavily. That is why it's a good idea to get your errands done in one fell swoop! Something that can't be avoided that contributes to its erosion is extreme climates. With the brutal heat and frigid cold we experience year-round, it's probably a good idea to stop by twice annually.
Warning Signs
There are a few things that you should be aware of that will let you know you are due for a battery check or replacement. For starters, if you hear your engine sputtering when you turn your key in the ignition, then that is your battery specifically telling you that it is no longer able to maintain a sufficient charge to start things up. Another obvious sign that you should be aware of is if you recently had to call AAA or a family member to give you a jump start. Although it might help you bring your engine to life eventually, it still means that your battery is nearing the tail end of its lifespan. You can always take a look for yourself to assess its health by popping the hood. If you notice a swollen battery casing, then that means your current option has endured enough stress and is ready for a replacement at our Service Department.
Online Features
We have a couple handy features on our website that will help you get the service process started ahead of time. If you have any questions pertaining to your battery or any service for that matter, click on the Ask a Tech form beneath the Service dropdown. Available 24/7, this feature will put you directly in touch with one of our experts to voice your concerns. Once we receive your submission, we will work tirelessly to get back to you as soon as possible with a detailed response. If you are ready to get things started, you can click on the Schedule Appointment form to secure a date or time that fits your to-do list.
Come to Chrysler Dodge Jeep Ram of Englewood Cliffs for your battery test and replacement near Fort Lee, NJ. While you are here, check out our testimonials to see how we go the extra mile.
Service- Open Regular Hours Hours
201-666-2501
| | |
| --- | --- |
| Monday | 7:00 am - 7:00 pm |
| Tuesday | 7:00 am - 7:00 pm |
| Wednesday | 7:00 am - 7:00 pm |
| Thursday | 7:00 am - 7:00 pm |
| Friday | 7:00 am - 7:00 pm |
| Saturday | Closed |
| Sunday | Closed |
Testimonials
GOOGLE
7-3-2020
GOOGLE
6-30-2020
GOOGLE
6-27-2020
GOOGLE
6-23-2020
GOOGLE
6-23-2020
GOOGLE
6-18-2020
GOOGLE
6-16-2020
GOOGLE
6-15-2020
GOOGLE
6-15-2020
GOOGLE
6-13-2020
GOOGLE
6-12-2020
GOOGLE
6-11-2020
GOOGLE
6-7-2020
Christian Joel Bajxac Sutuj
GOOGLE
5-27-2020
GOOGLE
5-24-2020
GOOGLE
5-24-2020
GOOGLE
5-19-2020
GOOGLE
5-14-2020
GOOGLE
5-8-2020
GOOGLE
5-5-2020
GOOGLE
5-2-2020
CARGURUS
4-24-2020
GOOGLE
4-15-2020
GOOGLE
4-9-2020
GOOGLE
3-30-2020
GOOGLE
3-15-2020
GOOGLE
3-15-2020
GOOGLE
3-5-2020
GOOGLE
3-2-2020
GOOGLE
2-29-2020
GOOGLE
2-21-2020
CARGURUS
2-19-2020
GOOGLE
2-17-2020
GOOGLE
2-15-2020
Read More