Brake Service and Repair in Englewood Cliffs, NJ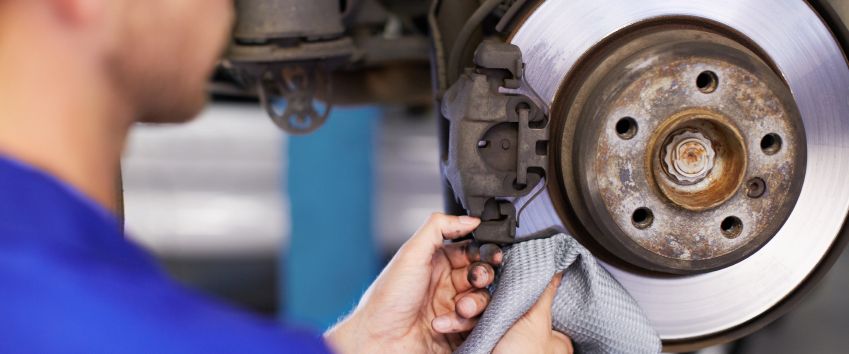 Have you noticed some strange sounds coming from your brakes lately? If so, then now is the perfect time to stop into the Service Department at Chrysler Dodge Jeep Ram of Englewood Cliffs for top-notch care! Having properly functioning brakes is crucial for staying safe behind the wheel, so don't put this type of maintenance off for too long. After your visit, you'll be ready to tackle the open road with confidence!
What Are the Signs of Brake Issues?
While some mechanical issues are difficult to detect, problems with your brakes are generally announced quite clearly. Typically, when your brakes are getting worn and approaching the end of their lifespan, you'll hear a harsh grinding or scraping sound when you're coming to a stop. This means that the pads have worn through, resulting in undesirable metal-on-metal contact. In addition, you might also find that it takes longer to slow down or that the pedal is going all the way to the floor when you apply pressure. If you've noticed any of these problems, make it a priority to visit us as soon as possible!
Brake Repair
During your appointment, our expert technicians will closely inspect the condition of both your front and rear brake pads for signs of damage. If a replacement set is needed, then we'll make sure that your car, truck, or SUV is repaired using only high-quality components. Furthermore, we'll examine other aspects of your braking system, like the hoses, calipers, and other pieces, as these also require attention. Finally, we'll recommend if we think the brake fluid needs to be flushed. By staying on top of your brakes, we'll have an easier time finding small issues before they turn into more serious problems.
Online Tools
In order to really make things easy on you, our website has a few resources that you'll want to check out. For instance, we're constantly updating our ongoing service specials and promotions, so you'll definitely want to take a look at these to see if we're offering any deals on brake-related services. In addition, you'll find a link to our Ask a Tech tool under the "Service" dropdown above, which allows you to ask our team any pressing questions on your mind for a quick response. Finally, feel free to reserve a timeslot with the Schedule Appointment form!
When you need top-quality brake service and repair in Englewood Cliffs, NJ, put your faith in the team at Chrysler Dodge Jeep Ram of Englewood Cliffs. We're here to make your experience seamless and stress-free, so don't hesitate to let us know how we can serve you better. You'll find us conveniently located at 100 Sylvan Ave. in Englewood Cliffs, NJ!
Service- Open Regular Hours Hours
201-666-2501
| | |
| --- | --- |
| Monday | 7:30 am - 6:00 pm |
| Tuesday | 7:30 am - 6:00 pm |
| Wednesday | 7:30 am - 6:00 pm |
| Thursday | 7:30 am - 6:00 pm |
| Friday | 7:30 am - 6:00 pm |
| Saturday | Closed |
| Sunday | Closed |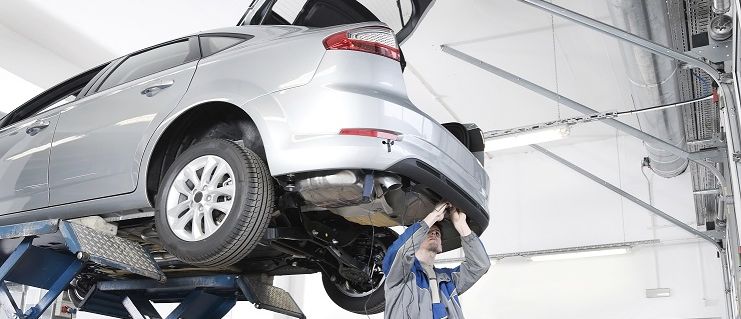 Testimonials
Christian Joel Bajxac Sutuj
GOOGLE
5-27-2020
GOOGLE
5-24-2020
GOOGLE
5-24-2020
GOOGLE
5-19-2020
BING
5-15-2020
GOOGLE
5-14-2020
GOOGLE
5-8-2020
BING
5-8-2020
GOOGLE
5-5-2020
GOOGLE
5-2-2020
CARGURUS
4-24-2020
GOOGLE
4-15-2020
GOOGLE
4-9-2020
GOOGLE
3-30-2020
GOOGLE
3-15-2020
GOOGLE
3-15-2020
GOOGLE
3-5-2020
GOOGLE
3-2-2020
GOOGLE
2-29-2020
GOOGLE
2-21-2020
CARGURUS
2-19-2020
GOOGLE
2-17-2020
GOOGLE
2-15-2020
GOOGLE
2-14-2020
GOOGLE
2-11-2020
GOOGLE
2-9-2020
GOOGLE
2-6-2020
GOOGLE
2-1-2020
GOOGLE
1-24-2020
GOOGLE
1-24-2020
GOOGLE
1-17-2020
GOOGLE
1-11-2020
GOOGLE
1-8-2020
GOOGLE
1-8-2020
GOOGLE
1-7-2020
GOOGLE
1-7-2020
GOOGLE
12-30-2019
GOOGLE
12-20-2019
GOOGLE
12-6-2019
GOOGLE
12-5-2019
Read More