Brake Service and Repair near Fort Lee, NJ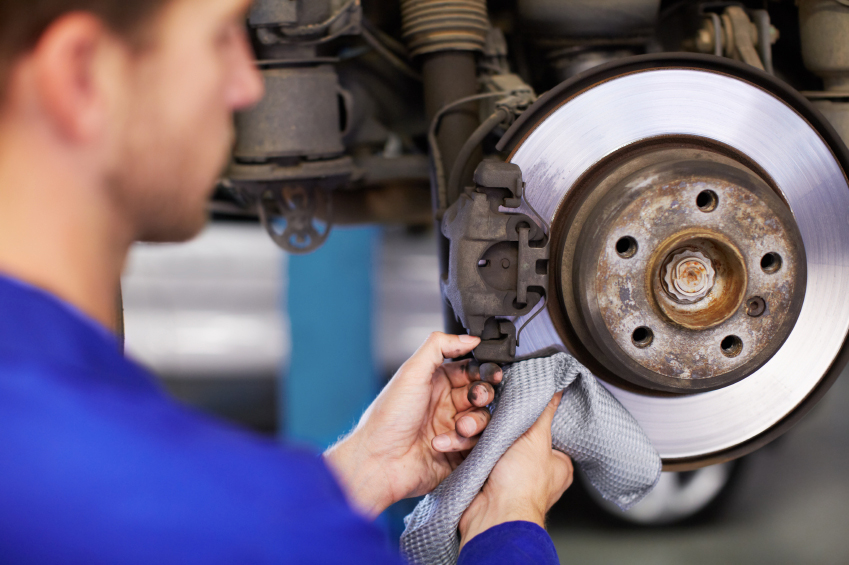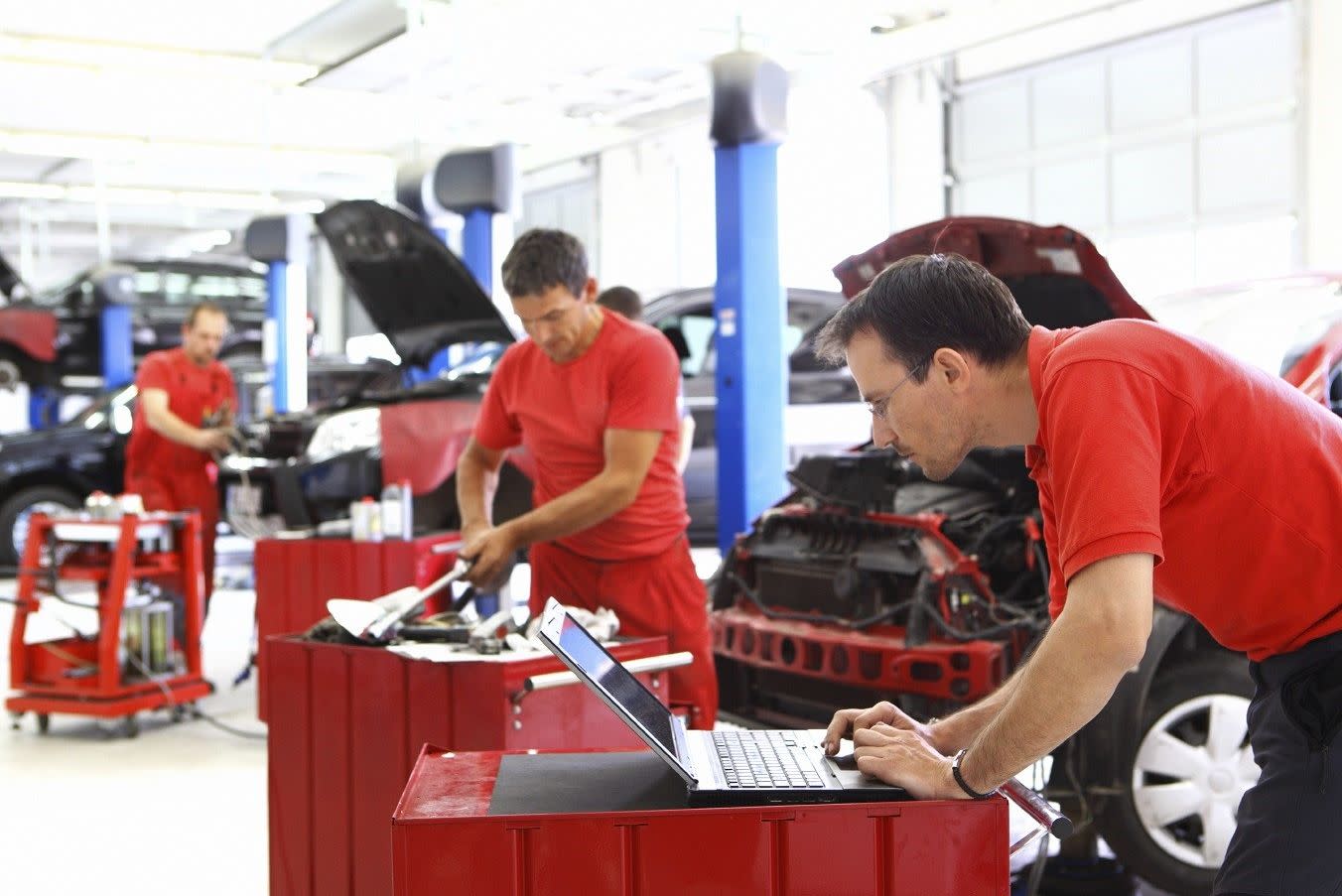 Brake pads don't receive enough recognition for their continued efforts on daily excursions. With the influx of safety features lining vehicles in this day and age, it might be easy to forget that this is your first line of defense when coming to a complete halt. That is why it is so important to keep up with their maintenance! This way, you approach stop signs and red lights in a safe manner time after time. For your brake service and maintenance, swing by Chrysler Dodge Jeep Ram of Englewood Cliffs at your earliest convenience.
Timeline
In order to make sure your brake pads are operating in a safe and effective manner, there is a strict timeline that should be followed for their maintenance. Whether you are constantly making long trips down the interstate at a high rate of speed or making short trips around town, they are constantly degrading. Their erosion is largely dependent on your driving patterns and the terrain that you conquer on a regular basis. If you like to live life on the brink of excitement and put the pedal to the metal, then you rely on your brakes' strength to bring you to a stop when traffic rears its ugly head. For that reason, we generally suggest that our clients pay us a visit every 12,000 miles for a simple checkup. The reason is that your pads generally last anywhere from 25,000 to 75,000 miles, so we want to get a plan of action moving forward.
Red Flags
There are a few warning signs that you should be aware of to let you know you have exceeded this mileage allotment. Firstly, if you apply your brakes and hear a grinding noise coming from your undercarriage, then that means you are long overdue for this simple service. Beneath your pads lies metal, and the screeching signifies your current set have worn so far down that your wheels are making direct contact with it, which can be very dangerous in the long run. Another thing to be cognizant of is if your pedal starts to come to the floor on its own or you have to press down harder to bring your vehicle to a complete stop. Fortunately, many newer driving options come with brake lights that will illuminate on your dash if they are approaching the end of their lifespan. If any of these are happening to you, visit our Service Department.
Tools
Before you pay us a visit for your brake check or replacement, there are a few features on our website that will help you along the way. First, you should always take a look at our Service Specials to see if we have any money saving deals currently running. This way, you can line your pockets with some extra cash or put the money that you saved toward an oil change or tire rotation. Then, you can make use of the Ask a Tech form if you have any inquiries about your brakes. After that, you can give us a call at 201-639-2842 or use the Schedule Appointment form to reserve a time slot.
Are you ready for your brake service and repair near Fort Lee, NJ? Make your way down to Chrysler Dodge Jeep Ram of Englewood Cliffs at 100 Sylvan Avenue (9W) in Englewood Cliffs, NJ.
Service- Open Regular Hours Hours
201-666-2501
| | |
| --- | --- |
| Monday | 7:00 am - 7:00 pm |
| Tuesday | 7:00 am - 7:00 pm |
| Wednesday | 7:00 am - 7:00 pm |
| Thursday | 7:00 am - 7:00 pm |
| Friday | 7:00 am - 7:00 pm |
| Saturday | Closed |
| Sunday | Closed |
Testimonials
GOOGLE
7-3-2020
GOOGLE
6-30-2020
GOOGLE
6-27-2020
GOOGLE
6-23-2020
GOOGLE
6-23-2020
GOOGLE
6-18-2020
GOOGLE
6-16-2020
GOOGLE
6-15-2020
GOOGLE
6-15-2020
GOOGLE
6-13-2020
GOOGLE
6-12-2020
GOOGLE
6-11-2020
GOOGLE
6-7-2020
Christian Joel Bajxac Sutuj
GOOGLE
5-27-2020
GOOGLE
5-24-2020
GOOGLE
5-24-2020
GOOGLE
5-19-2020
GOOGLE
5-14-2020
GOOGLE
5-8-2020
GOOGLE
5-5-2020
GOOGLE
5-2-2020
CARGURUS
4-24-2020
GOOGLE
4-15-2020
GOOGLE
4-9-2020
GOOGLE
3-30-2020
GOOGLE
3-15-2020
GOOGLE
3-15-2020
GOOGLE
3-5-2020
GOOGLE
3-2-2020
GOOGLE
2-29-2020
GOOGLE
2-21-2020
CARGURUS
2-19-2020
GOOGLE
2-17-2020
GOOGLE
2-15-2020
Read More