Brake Service and Repair near Ridgefield Park, NJ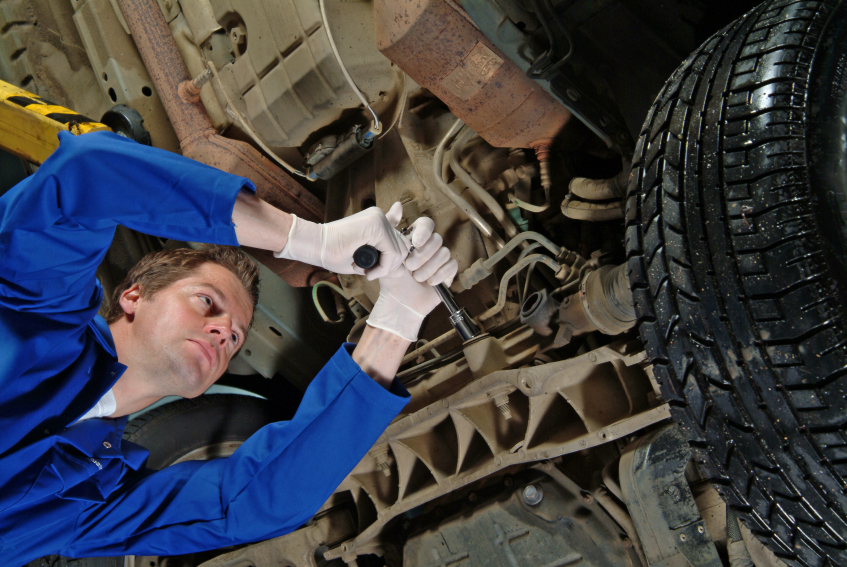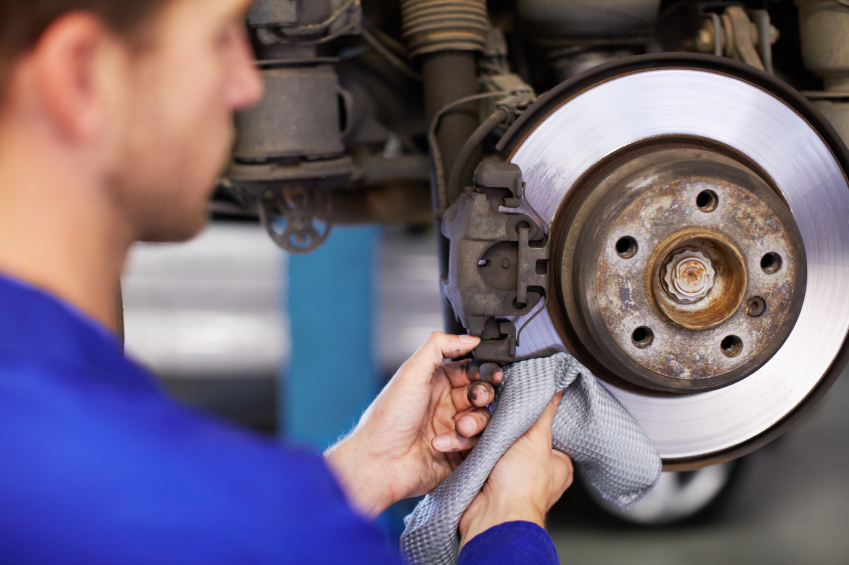 At Chrysler Dodge Jeep Ram of Englewood Cliffs, we understand that keeping up with your maintenance is crucial. That's why our Service Department is here to help. When desiring to have your brakes examined and treated, stop by today.
Why Should I Have My Brakes Serviced?
There are a bevy of acceptable reasons for having your brakes looked at and changed. First of all, having properly functioning brakes can make the difference in whether or not a collision takes place. Designed to keep you safe and sound, this becomes even more relevant if you find yourself driving amidst inclement weather when controlling your wheels may become more of a challenge. It's possible that improper seating could be causing an issue that you may be unaware of. Because different brakes require separate methods to seat them into position, you'll want to make sure this process has been completed correctly. And, by having your brakes examined and replaced periodically, you'll save money that would otherwise be spent repairing any damages.
Warning Signs
As is the case with many mechanical issues, warning signs will typically present themselves to indicate that there's a problem. This could include a grinding or squeaking sound occurring as the result of your caliper pins weakening. Or, you may begin having more struggles with handling the automobile, as the steering wheel itself becomes shaky. Just as well, guiding your set of wheels to a halt could become more problematic, with the vehicle leaning towards one side when coming to a complete stop. Yet perhaps most obviously, if the brake warning light on your dashboard turns on, it's imperative to get assistance quickly. If any of these concerns present themselves, be sure to contact our Service Department immediately.
Advantage of Chrysler Dodge Jeep Ram of Englewood Cliffs
When you work with our Service Department, you'll receive quality care from a group of experienced technicians. Frequently, we have money-saving service specials on a variety of procedures, including brake services. However, if you're concerned about affordability, we can also offer service financing that could aid in remedying any concerns regarding your budgetary needs. More than ever, when you have a question, we can answer it with ease. Just fill out our Ask a Tech form under the Service & Parts tab on our website, and a member of our award-winning team of factory-trained technicians will respond promptly. Not to be forgotten, we also make it easier for you to get immediate service when you fill out our Service Appointment form at your earliest convenience.
Here at Chrysler Dodge Jeep Ram of Englewood Cliffs, our Service Department is determined to serve you well. Open six days a week, we look forward to your business. Pay us a visit to learn more about a brake service and repair near Ridgefield Park, NJ.
Testimonials
GOOGLE
6-30-2020
GOOGLE
6-27-2020
GOOGLE
6-23-2020
GOOGLE
6-23-2020
GOOGLE
6-18-2020
GOOGLE
6-16-2020
GOOGLE
6-15-2020
GOOGLE
6-15-2020
GOOGLE
6-13-2020
GOOGLE
6-12-2020
GOOGLE
6-11-2020
GOOGLE
6-7-2020
Christian Joel Bajxac Sutuj
GOOGLE
5-27-2020
GOOGLE
5-24-2020
GOOGLE
5-24-2020
GOOGLE
5-19-2020
GOOGLE
5-14-2020
GOOGLE
5-8-2020
GOOGLE
5-5-2020
GOOGLE
5-2-2020
CARGURUS
4-24-2020
GOOGLE
4-15-2020
GOOGLE
4-9-2020
GOOGLE
3-30-2020
GOOGLE
3-15-2020
GOOGLE
3-15-2020
GOOGLE
3-5-2020
GOOGLE
3-2-2020
GOOGLE
2-29-2020
GOOGLE
2-21-2020
CARGURUS
2-19-2020
GOOGLE
2-17-2020
GOOGLE
2-15-2020
GOOGLE
2-14-2020
Read More
Service- Open Regular Hours Hours
201-666-2501
| | |
| --- | --- |
| Monday | 7:00 am - 7:00 pm |
| Tuesday | 7:00 am - 7:00 pm |
| Wednesday | 7:00 am - 7:00 pm |
| Thursday | 7:00 am - 7:00 pm |
| Friday | 7:00 am - 7:00 pm |
| Saturday | Closed |
| Sunday | Closed |