How Often Should I Change My Oil?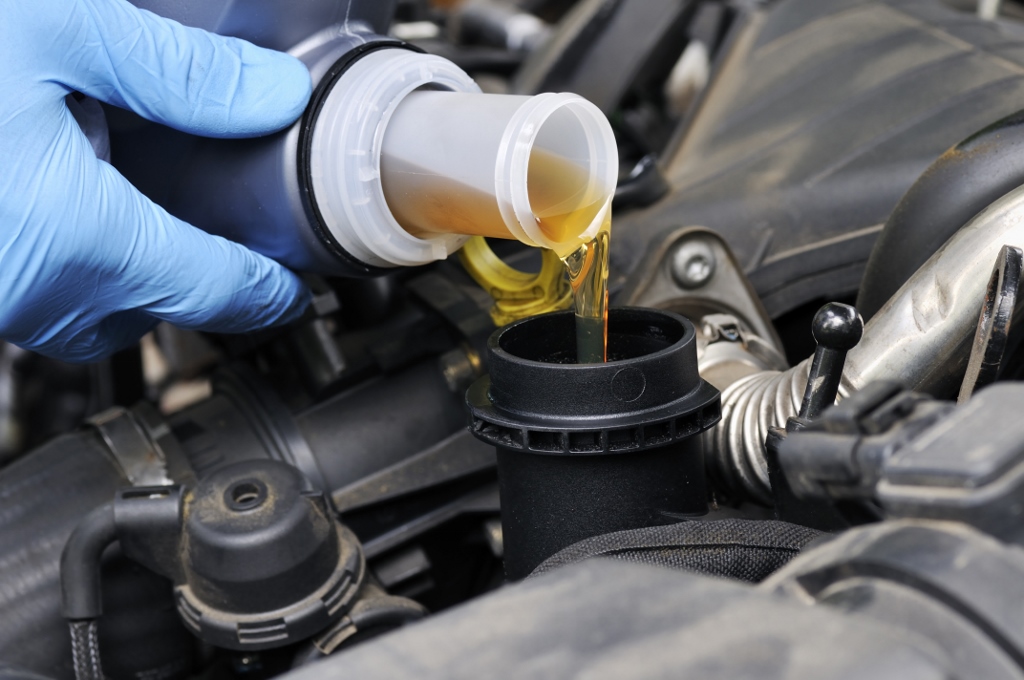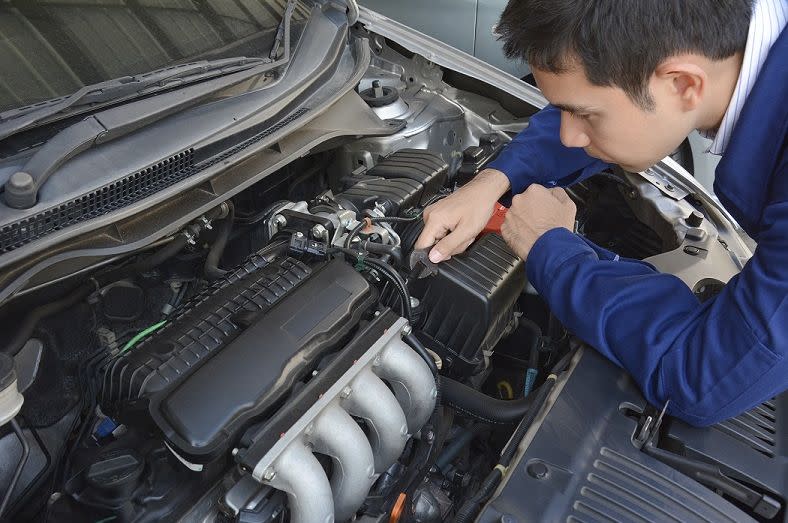 Whether you drive a Dodge Challenger, a Jeep Cherokee, or a Ram 1500, your reliable set of wheels requires regular oil changes to stay happy and healthy. However, even though most motorists are aware of the necessity of this type of service, knowing how often it should be performed can be a bit of a mystery. For this reason, the Service Department at Chrysler Dodge Jeep Ram of Englewood Cliffs is here to clear things up.
Our Recommended Timeline
We won't keep you waiting! For the majority of drivers, we suggest stopping by for an oil change every 3,000 to 5,000 miles, or about every three to six months. This timeline should meet the needs of most motorists, however you should be aware that different variables can impact the frequency at which your oil should be replaced. For instance, those who do a lot of towing with their truck will likely need to drop by more frequently than someone who only drives their small SUV on occasion. That being said, even if you don't accumulate 3,000 miles in a year, you'll still want to get an oil change at least every 12 months to keep your mechanics clean.
Why Are Oil Changes Important?
So, what makes this routine job important in the first place? Basically, this vital fluid performs several crucial roles within your powertrain, including regulating the temperature, removing combustion byproducts, and, perhaps most critically, lubricating the multiple moving parts working to keep you on the go. Over time, oil becomes saturated with grime and other pollutants, which inhibits its performance, resulting in decreased capabilities. That means your engine will be subjected to increased friction and heat, which could lead to poor fuel economy at first and eventually irreparable harm. Therefore, you'll definitely want to pay our service center a visit at the proper interval!
Stop By Today!
As soon as you're due for an oil change, be sure to stop by. You can choose to schedule an appointment online ahead of time or simply drop in whenever you have the time. We'll be sure to ask if you have a preferred grade of oil or like to use synthetic over conventional, as different customers have varying needs. In addition, we'll gladly perform other routine items that your vehicle might require, such as a brake inspection or tire rotation, as these jobs tend to have similar timelines. Before you know it, your ride will be ready to take on the open road again!
So, how often should I change my oil? The experienced technicians at Chrysler Dodge Jeep Ram of Englewood Cliffs recommend coming in at least every six months if not sooner! To hear more about this service, reach out to ourteam today by dialing 201-639-2842.
Service- Open Regular Hours Hours
201-666-2501
| | |
| --- | --- |
| Monday | 7:00 am - 7:00 pm |
| Tuesday | 7:00 am - 7:00 pm |
| Wednesday | 7:00 am - 7:00 pm |
| Thursday | 7:00 am - 7:00 pm |
| Friday | 7:00 am - 7:00 pm |
| Saturday | Closed |
| Sunday | Closed |
Testimonials
GOOGLE
7-3-2020
GOOGLE
6-30-2020
GOOGLE
6-27-2020
GOOGLE
6-23-2020
GOOGLE
6-23-2020
GOOGLE
6-18-2020
GOOGLE
6-16-2020
GOOGLE
6-15-2020
GOOGLE
6-15-2020
GOOGLE
6-13-2020
GOOGLE
6-12-2020
GOOGLE
6-11-2020
GOOGLE
6-7-2020
Christian Joel Bajxac Sutuj
GOOGLE
5-27-2020
GOOGLE
5-24-2020
GOOGLE
5-24-2020
GOOGLE
5-19-2020
GOOGLE
5-14-2020
GOOGLE
5-8-2020
GOOGLE
5-5-2020
GOOGLE
5-2-2020
CARGURUS
4-24-2020
GOOGLE
4-15-2020
GOOGLE
4-9-2020
GOOGLE
3-30-2020
GOOGLE
3-15-2020
GOOGLE
3-15-2020
GOOGLE
3-5-2020
GOOGLE
3-2-2020
GOOGLE
2-29-2020
GOOGLE
2-21-2020
CARGURUS
2-19-2020
GOOGLE
2-17-2020
GOOGLE
2-15-2020
Read More