Tire Rotation Service near Dumont, NJ
Properly gripping the pavement is an essential aspect of owning a vehicle. That is why our Service Department at Chrysler Dodge Jeep Ram of Englewood Cliffs is here to remind you to get your tires rotated regularly. This way, you can maintain a safe drive while extending the lifespan of your tires! To schedule an appointment, give us a call at 201-639-2842.
How Often Should I Rotate My Tires?
Like many other components of your vehicle, there is a schedule that should be adhered to that makes sure you are keeping everyone around you safe. Our technicians recommend as a general time frame to swing by every six months to ensure you aren't subject to a popped tire. More specifically, you can pull into our service bay anywhere from 3,000 to 7,000 miles to make sure that you are hugging the pavement with every turn that you make. The reason why this is so important is that the more your tires erode, the less likely you are going to maintain traction. A rotation also allows you to save some money by not having to constantly spring for a new tire every time one of them fails you.
Red Flags
There are a few warning signs that you should be aware of that will let you know your tires are nearing the end of their lifespan. This way, you can try to get them switched around before any of these occurrences show up! For starters, if you notice uneven wear in between your treads, then that means an irregular pattern is forming which could result in danger for you and everyone else driving down the interstate. Also, if you are constantly filling up your tires, then that means you are enduring pressure loss, which also signifies that your rubbers are wearing unevenly. Lastly, have you noticed your steering wheel start to vibrate while climbing to speeds in excess of 45 MPH? That is the final sign that you are overdue for a rotation!
Getting Started
We at Chrysler Dodge Jeep Ram of Englewood Cliffs understand that bringing your vehicle in for maintenance can seem like a hassle. That is why we have a couple of features on our website that will hopefully streamline the process so you can limit your time spent here at our service bay. If you have any questions or concerns before stopping by, be sure to click on our Ask a Tech form. Available 24/7, we will get back to you as soon as possible with a detailed response. You can also click on our Schedule Service form to find a date and time that directly fit your needs. After that, all that's left to do is head over to our location!
Stop by Chrysler Dodge Jeep Ram of Englewood Cliffs for your tire rotation service near Dumont, NJ. You can find us at 100 Sylvan Avenue (9W) in Englewood Cliffs, NJ.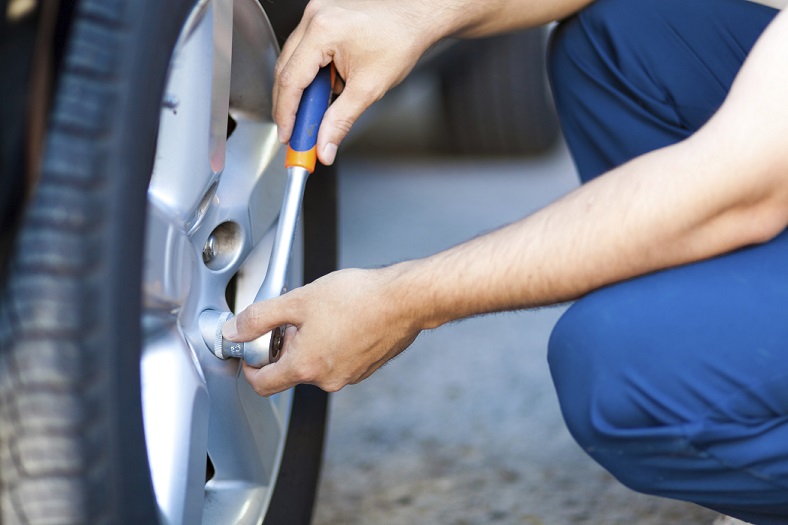 Service- Open Regular Hours Hours
201-666-2501
| | |
| --- | --- |
| Monday | 7:00 am - 7:00 pm |
| Tuesday | 7:00 am - 7:00 pm |
| Wednesday | 7:00 am - 7:00 pm |
| Thursday | 7:00 am - 7:00 pm |
| Friday | 7:00 am - 7:00 pm |
| Saturday | Closed |
| Sunday | Closed |
Testimonials
GOOGLE
7-3-2020
GOOGLE
6-30-2020
GOOGLE
6-27-2020
GOOGLE
6-23-2020
GOOGLE
6-23-2020
GOOGLE
6-18-2020
GOOGLE
6-16-2020
GOOGLE
6-15-2020
GOOGLE
6-15-2020
GOOGLE
6-13-2020
GOOGLE
6-12-2020
GOOGLE
6-11-2020
GOOGLE
6-7-2020
Christian Joel Bajxac Sutuj
GOOGLE
5-27-2020
GOOGLE
5-24-2020
GOOGLE
5-24-2020
GOOGLE
5-19-2020
GOOGLE
5-14-2020
GOOGLE
5-8-2020
GOOGLE
5-5-2020
GOOGLE
5-2-2020
CARGURUS
4-24-2020
GOOGLE
4-15-2020
GOOGLE
4-9-2020
GOOGLE
3-30-2020
GOOGLE
3-15-2020
GOOGLE
3-15-2020
GOOGLE
3-5-2020
GOOGLE
3-2-2020
GOOGLE
2-29-2020
GOOGLE
2-21-2020
CARGURUS
2-19-2020
GOOGLE
2-17-2020
GOOGLE
2-15-2020
Read More